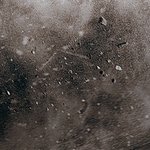 There's nothing like feeling the breeze blow through your hair while on an off-road adventure. If you're not experienced, there are a few tips to keep in mind so that you're safe when you're not navigating paved roads in Williston.
Learn about high gear and low gear before getting in your vehicle to go off-roading. If you're traveling on dirt or if you get stuck in the mud, then a lower gear is what you need. Higher gears are for paved roads and when the terrain doesn't have a lot of ruts and holes.
You want to make sure your gas tank is full in case you do get stuck and need to spend some time getting out of the situation. A few jugs of water are good to have on hand as well in case your vehicle starts overheating due to the strain of off-roading. Earthycars can check your radiator and other components to ensure that they are in proper working order.