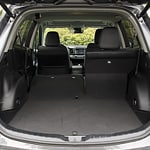 Everyone is pinching pennies during times like this, and that may mean reconsidering the type of vehicle that we decide to get. Many have begun to look at crossover vehicles as an excellent choice to save money and yet still get something that is effective at getting the job done.
Crossover vehicles are around $20,000 for the base models. That is a lot better than the fully-layered vehicles that have all of the bells and whistles. Skip out on all of those unnecessary extras and try going with a base model crossover for the very best results. That is where there is real value that you can capitalize on.
Get to a point where you have taken the opportunity to at least look at some crossover vehicles. You may just come to find out that they really are what you need in your life. They can produce the ability to get around town at a great price, and that is just what the doctor ordered.