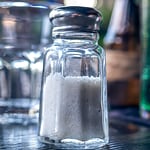 While the mixture of sand and salt spread on icy roads makes your winter commute easier, it's not doing your vehicle's exterior any favors. If it's not getting sandblasted by grit, the salt water slurry is finding its way into any exposed metal foothold and beginning the corrosion process. You can avoid lasting damage fairly easily with just a little preparation.
Your paint acts as a shield against rust, and your best way of protecting it is with a quality coating of wax. Ideally, you'll apply this before the worst of winter weather sets in and then give it some upkeep throughout the season.
Your car's undercarriage gets the best protection from undercoating, the thin layer of sealant that comes in a choice of several different substances. It's relatively inexpensive and lasts for a whole year, so your vehicle has protection from a variety of seasonal damage.